Although the subject is very common in fact it seems that we find it difficult to fit into our daily lives what the experts suggest. But it's worth it.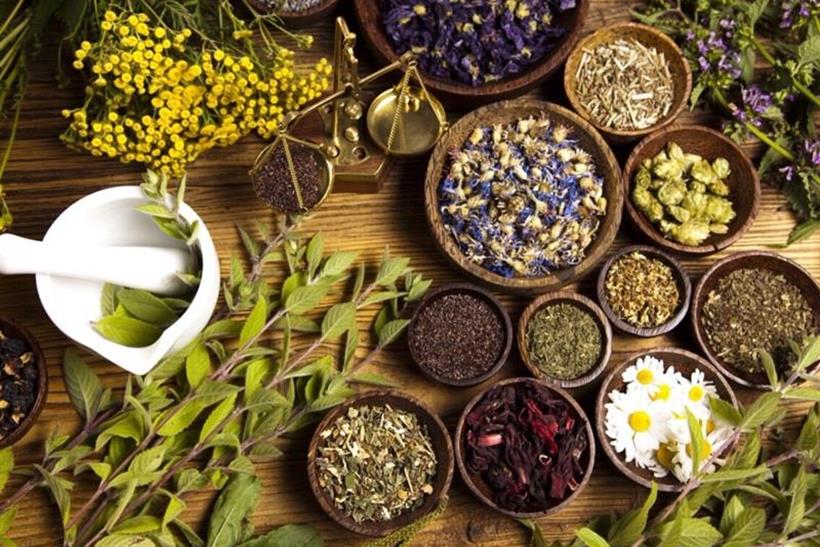 In this case it is not just a list of herbs, but a presentation of their most important properties, so that we know and for what reasons they are good for our health and appropriate for each case.
So let's look at them in detail:
Verbena. It is a herb that helps the body burn fat while helping to improve metabolism. It has detoxifying and soothing properties.
How it is consumed: In a pot add 1 cup water and 1 tsp. From our herb, For more effective action drink this drink for 1-2 months, stop for 2 weeks and judge if you need or want to continue. Ideally, it consists of two cups a day.
Green tea. It ranks high in the category of detoxifying beverages and stands out for the special fat burning results in the abdominal area. It helps the body burn and fat oxidation.
How it is consumed: Boil a cup of water in the pot. When the water reaches the boiling point, add half a teaspoon of green tea, lower the temperature and leave it for 2-3 minutes. Leave it on the heat for 10-15 minutes. We find it to be more effective 30 minutes before our breakfast. Repeat for at least 3 times a week.
Parsley. This is a special beverage, not very common, but certainly very effective for the purpose of slimming and improving your health. It contains high amounts of potassium, vitamin A, calcium, iron and phosphorus. It has the property of suppressing lean, while helping locally to lose peripheral and abdominal fat. It also helps to combat cellulite.
How it is consumed: They are not regular drinks, so two cups a week is considered enough.
Birch. It also belongs to the category of herbs that activate metabolism. It is a very effective diuretic and has antiseptic properties. Helps burn fat and fight cellulite. In particular, fresh leaves of the plant contain flavonoids, which have the ability to stimulate our metabolism. Even birch compresses are recommended for 10-15 minutes on the points in question.
How it is consumed: Add two tablespoons of birch leaves to a cup of boiling water and leave for 10 minutes. Then we drain it. Drink 3-4 glasses a day for three weeks, stop for a week and repeat if you like.
Sage. It is one of the most charismatic and rich in herbs in our country. This unique herb has a positive effect on metabolism thus contributing to the loss of pounds and unnecessary fluids from our body. It also has antibiotic and hypoglycemic action.
How it is consumed: Boil a handful of about 4 glasses of water and drink one, three times a day before our meal.
Hibiscus. It is particularly effective against constipation. It generally contributes to the better functioning of the digestive system and to the proper metabolism of carbohydrates, proteins and lipids. It has antioxidant properties and helps control cholesterol and blood pressure levels. It can also have an effective effect on fat metabolism. It has been shown to prevent the liver from converting glucose and other substances into fatty acids and triglycerides.
How it is consumed: If we want its infusion, pour 1 cup boiling water in a bowl. herb and leave for 10 minutes, covered. Then we strain it and drink it. We can repeat it 3 times a day.
If we prefer the decoction, boil in a pot about 1 cup of water, together with 1 tsp. hibiscus for 2-3 minutes. Strain and drink. And we can do this 3 times a day.
Spirulina. It is a herbal product that stands out for its contribution to weight loss. When consumed before a meal helps reduce hunger, as it contains protein, amino acids and polysaccharides that marginally raise blood glucose levels. It thus stimulates metabolism and increases fat burning.
Bibliography:
Tannis M Jurgens, Anne Marie Whelan et al, (2011), Green Tea for Weight Loss and Weight Maintenance in Overweight or obese Adults, Cochrane Library, https://www.cochranelibrary.com/cdsr/doi/10.1002/14651858.CD008650.pub2/abstract.
Tom Villani, H. Rodolfo Juliani et al, (2013), Hibiscus sabdariffa: Phytochemistry, Quality Control and Health Properties, ACS Publications, https://pubs.acs.org/doi/abs/10.1021/bk-2013-1127.ch014.
Khan Z, Bhadouria, Bisen P., (2005), Nutritional and Therapeutic Potential of Spirulina, Ingenta Connect, https://www.ingentaconnect.com/content/ben/cpb/2005/00000006/00000005/art00002.
By Dr Angel,
Aggeliki Koskeridou
Holistic Doctor – Counseling Psychotherapist
Doctor of Naturopathic Medicine
MSc Health Psychology
insta: dr_aggelikikoskeridou_official