Detoxification,Fasting Therapy, Fruit Eating & Alkalization for protection from COVID-19
The planet welcomes Naturopathic treatment in our lives!
The flu is caused by viruses that attach to the cell. Their structure includes particles consisting of a protein envelope in which their genetic material is present. Typically, this is a nucleic acid molecule, (DNA, or RNA) either single- or double-stranded, linear, circular (chain), or even in separate segments.
In cases of viral RNA, there is an evolution in their mechanism of action, as while the cell does not have mechanisms for RNA synthesis from RNA or DNA from RNA, they have the enzyme required to duplicate their genetic material. As is the case with COVID-19, which is specifically an RNA virus consisting of approximately 27-32 kb positive single-stranded RNA.
Once COVID-19 is an RNA virus containing protein, it searches for a cell called the "host cell" to attach and start its action. Of course after adhesion it takes some time, usually days, for preparation to take place. This mechanism is called bacteriophage T4. After attaching to the cell membrane, he introduces his genetic material, according to researchers from Purdue University who published their research in the journal Nature.
In summary, the toxicity of the organism and the range of host cells play a critical role in the disease of the organism. The body interacts with the environment and exchanges germs and infectious agents, but does not always get sick. Specific conditions are needed to get the disease. The aim is therefore to boost the immune system to successfully prevent and prevent the transmission of COVID-19.
Here are the steps suggested to help your organization grow immediately:
Detoxification
The body produces several toxins daily, but it is also burdened by environmental, malnutrition, and stressful lifestyles. Detoxification is an ideal solution when applied at least twice a year (depending on the type of detox) and it brings wellness, health and balance to the body. It is recommended to consume specific foods for a period of 14 days.
Fasting Therapy
Specifically:
Fruits vegetables

Legumes

Nuts

Juices & Smoothies with Dr Angel's Holistic Elixir 4 Health

Consumption of natural salt

Avoid Meat & Fish

Avoiding Dairy

Avoid Eggs

Avoid Sugar and Salt Trade

Avoid coffee & cigarettes

Often hot drinks with Dr Angel's Detox Tea

Gradual entry and exit from detoxification (+ -3 days)
As mentioned above, the toxicity of the organism plays a decisive role in the development of the disease. According to new studies, fasting restores the body's balance through autophagy, that is, by producing cells in the body that "eat" the "imperfect cells" and toxins of the body. These occur in the body after 14 to 16 hours of fasting and drought, so fasting this period is considered crucial to maintaining our health.
Fruit-eating
Nutrition is the basis of our health and as is well known, our digestive system is the brain of the whole body. How many times have you eaten something and then not feeling well? Observe for a few days how you feel after 10-15 minutes of eating and you will understand this concept better. Consuming fruit is therefore an integral part of strengthening the body. Choose a space along with detox to consume grapes, berries, melons, but you can also make wonderful smoothies with them.
Alkalization
Alkalization of the body is considered the No. 1 way to boost the immune system because it helps protect its defense. Holistic can be achieved through diet and appropriate preparations for 3 months use. Dr Angel's Alkalising Blend is recommended to consume 1 teaspoon of natural fruit juice daily
Herbal Medicine
Hot drinks have been found to neutralize much of the virus due to high temperatures. Suggest Consumption of Frequent Herbal Drinks by Dr Angel's Anti-Virus Tea & Dr Angel's Immune System Boosting Tea.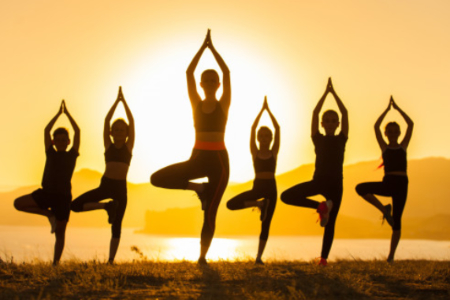 Practicing Yoga
Yoga helps reduce stress in the body, according to new studies at Harvard University and at the same time raises the temperature in the body, giving it a natural "fever" that neutralizes viral agents.
Important:
Those who decide to follow these tips are advised to get the advice of a specialist therapist to guide you properly and support you on this journey of healing. Many times the body needs to go through some stages of detoxification that the expert will explain in detail.
Of course, we do not always forget to seek the advice of our treating physician and under no circumstances will we discontinue medication or replace the medicines we receive without medical supervision.
This article, like all articles on this site, is not intended to indicate treatment, nor is it intended to replace medical advice or advice. The purpose of this article is purely informative.
By Dr Angel,
Aggeliki Koskeridou
Holistic Doctor – Counseling Psychotherapist
Doctor of Naturopathic Medicine
MSc Health Psychology
insta: dr_aggelikikoskeridou_official 
Bibliography
Contini, A. (2020). Virtual screening of an FDA approved drugs database on two COVID-19 coronavirus proteins.
 

Kim, J. M., Chung, Y. S., Jo, H. J., Lee, N. J., Kim, M. S., Woo, S. H., ... & Han, M. G. (2020). Identification of Coronavirus Isolated from a Patient in Korea with COVID-19. Osong Public Health and Research Perspectives, 11(1), 3.

 

 
Morse, R. (2012). The Detox Miracle Sourcebook: Raw Foods and Herbs for Complete Cellular Regeneration. SCB Distributors.
Velavan, T. P., & Meyer, C. G. (2020). The COVID‐19 epidemic. Tropical Medicine & International Health.
Finding Drugs And Developing Treatment Protocols For The Covid-19 Coronavirus - A Progress Report, Thailand Medical News  Feb 12, 2020